Juice ANY Fruit in Seconds!
Do you enjoy fresh squeezed fruit juice, but have several juicers to fit the peculiar shapes of certain fruits?
The EZJuice squeezer is the ONLY tool you'll need for ALL of your fruit juicing adventures!
Simply place the fruit in the squeeze chamber, press, and enjoy!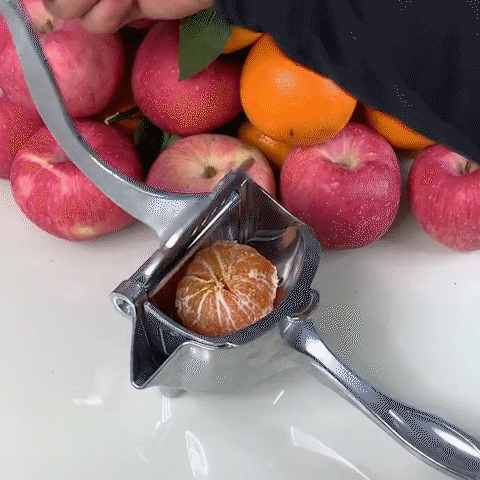 Why is freshly squeezed juice important?
Juice squeezed directly from fruit is very nutritious and much healthier than bottled store-bought juice. It contains more vitamins, minerals and other nutritional compounds like enzymes, flavonoids and organic acids.
Bottled juice often has added sugar and is overall less healthy.
Not to mention, nothing beats the delicious taste of fresh, untouched fruit juice purely from mother nature.
How EZJuice Will Change Your Life
✅ Effortless and Easy to Use
Sometimes the handle of a manual juice squeezer makes it painful or uncomfortable to use for any length of time and takes multiple churns to be effective.
With EZJuice, simply place the fruit in the chamber, squeeze once and enjoy!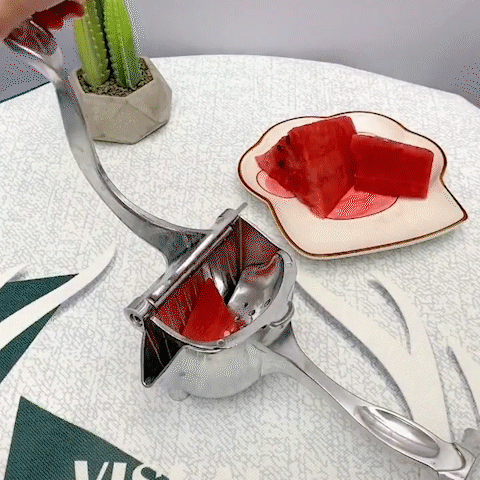 ✅ Multipurpose and Versatile
You'll no longer need multiple devices for different fruit shapes. As long as the fruit piece can fit in the chamber, you can squeeze ANY fruit it with ease!
Oranges, lemons, kiwi, pomegranate, limes, even vegetables! You name it, EZJuice can juice it.
✅ Maximum Juice Output
The EZJuice utilizes the leverage principle, adding efficiency to the juicing process and leaves you with the maximum juice output from your fruit.
✅ Separates Seeds/Peel/Pulp from Juice
The best juicer is no good unless it keeps the seeds, peel and pulp separate. The removable filter does just that to make sure you get just the smooth and delicious juice from the fruit and nothing else.
Package Includes:
1x EZJuice Fruit Juice Squeezer